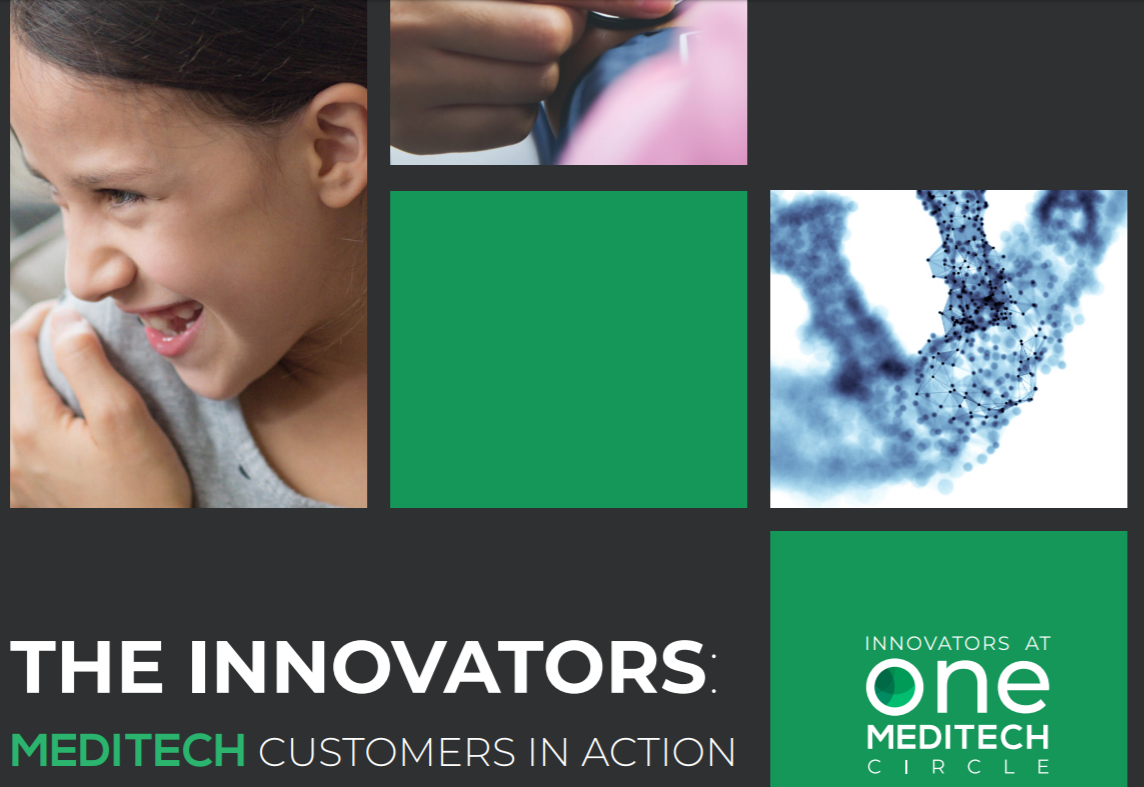 No healthcare organization should ever have to choose between innovation and value. As our industry continues to transform, it will be important to both adopt new technologies that can meet the needs of demanding consumers, and still prioritize ROI and long-term sustainability while doing so.
Many of our customers have been able to achieve that balance of innovation and value, and their experience can help guide others to similar success. That's why we've decided to put some of their best stories together in a new case study booklet, "The Innovators: MEDITECH Customers In Action."
This resource includes easy-to-read, one-page case studies on how clinicians are using EHR technologies to improve patient outcomes and succeed in the age of value-based care. The customer testimonials in this booklet represent organizations of all types and sizes, so no matter what your challenges are, you will likely find stories you can relate to and learn from. Some of the cases you'll read about include:

I hope these stories and our case studies will be as inspirational for you, as they have been for me.
---
Read summaries of MEDITECH's recent case studies in our new booklet, The Innovators: MEDITECH Customers in Action