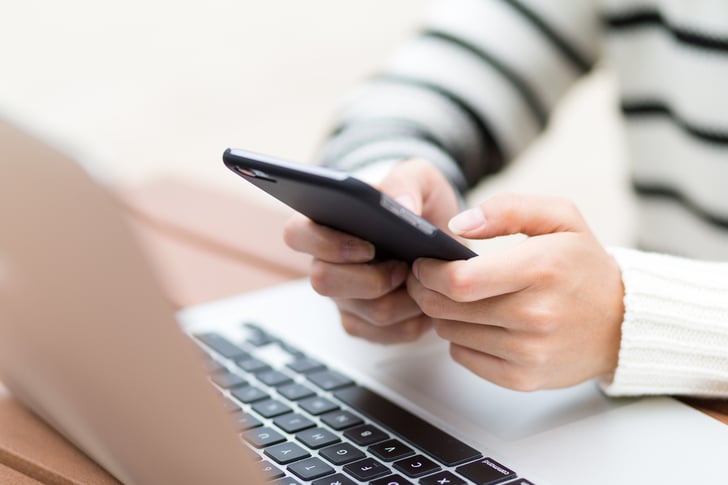 COVID-19, the heroism of nurses, and virtual care—these are just a few of the topics that readers wanted to hear about on the MEDITECH Blog this year. As we persevere through the challenges of 2020 and highlight the importance of thought leadership in healthcare, let's recap our five most popular blogs of the year and look forward to innovation, clinical transformation, and brighter days in 2021.
1. On the move: How mobility helps nurses and improves the patient experience [Video]
Carol Bird, Manager, Branding & Digital Marketing, MEDITECH
As one of the largest women's specialty hospitals in the United States, it's no surprise that Woman's Hospital embraces innovative technology to support their team. In this video, we interview nurses to learn more about how technology supports the work they do and helps improve patient care. Check it out to get the full picture of how mobility is helping nurses do what they do best: care for their patients.
2. Delivering care differently in the age of COVID-19, through virtual care
Steven Jones, MD, Lead Physician Informaticist, MEDITECH
Providing medical care beyond traditional settings has been crucial in improving safety for patient and clinician communities during COVID-19. Published at the onset of the pandemic, this blog explains why virtual care is an important and necessary part of delivering care differently in the age of COVID-19. Topics covered include the benefits of telemedicine, government legislation encouraging virtual care, and best practices to keep in mind when conducting virtual visits.
3. Recognizing the not-so-everyday heroism of nurses
Cathy Turner, BSN, MBA, RN-BC, Associate Vice President, MEDITECH
There's no question that nurses have been healthcare heroes in 2020. The unprecedented challenges nurses have faced in the COVID-19 pandemic are only matched by the acts of courage they display every day. From caring on the frontlines to creating resources for peers, this post shares stories that put a spotlight on the not-so-everyday heroism of nurses.
4. On Boston's front line of COVID-19
Leah Postilnik, RN, Marketing Solutions Specialist, MEDITECH
At the peak of the COVID-19 surge in Massachusetts, a former MEDITECH employee took a leave of absence from her position to care for COVID-19 patients at Boston Hope Medical Center. This post provides a firsthand account of her experience on the frontlines, sharing the difficulties clinicians face while caring for patients during a public health crisis and how the right technology can help to alleviate these challenges.
5. 11 health IT leaders to follow on social media
Christina Noel, Social Media Coordinator, MEDITECH
Are you looking for the latest news and opinions from healthcare IT leaders? During these challenging times, it is important to sift through the noise. By following top influencers in our industry, you can stay informed without getting distracted. This blog shares our favorite go-to people to follow on social media. Don't forget to stay up to date with the latest from MEDITECH on Twitter and LinkedIn.
---
Want to make sure you don't miss anything from industry thought leaders in 2021? Click below to subscribe and join our community of over 3,000 readers!