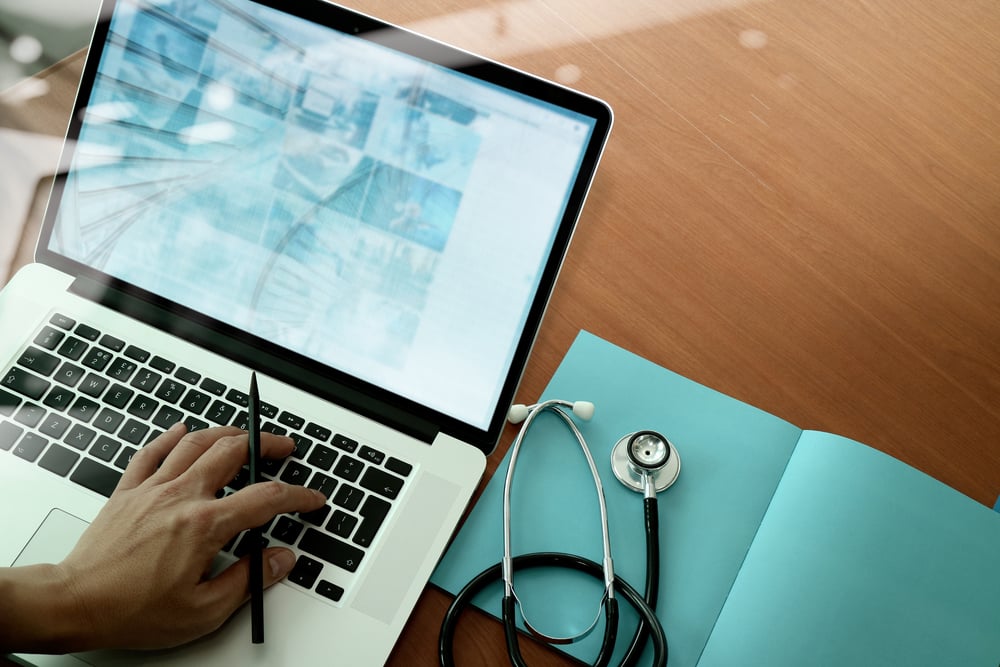 Cloud technology, digital health strategies in response to COVID-19, and improving patient safety through toolkits —these are just a few of the topics that resonated with our readers on the MEDITECH Blog this year.
As we continue to persevere through the challenges of the pandemic and highlight the importance of thought leadership in healthcare, let's recap our five most popular blogs of the year and look forward to more exciting innovation and transformation in 2022.
Esteban Lopez, MD, Americas Market Lead of Healthcare and Life Sciences, Google Cloud
Achieving innovation through partnerships plays an important role in supporting healthcare providers and their patients. In this blog, Esteban Lopez of Google Cloud shares how collaborations with leading healthcare IT companies like MEDITECH can lead to a more efficient healthcare system. Read the full blog to learn more about our shared mission to improve how clinicians do their work and how patients manage their own care.
Catherine M. DesRoches, DrPH, Executive Director, OpenNotes; Associate Professor of Medicine, Harvard Medical School
Amid the ongoing trend of remote healthcare services, the need for patients to have timely access to their health records remains a necessity. This blog from OpenNotes, an international movement based at Beth Israel Deaconess Medical Center, provided resources in preparation for guidelines set by the 21st Century Cures Act Final Rule that went into effect earlier this year. Visit OpenNotes for more information that can help ensure transparent communication between patients and clinicians.
Michael Cole, Chief Technology and Privacy Officer at Markham Stouffville Hospital and Chief Information Officer of the Eastern York Region North Durham Ontario Health Team
Throughout the pandemic, we have seen the need for digital solutions to be rapidly implemented to benefit both the patient and the provider. At Markham Stouffville Hospital, the swift adoption of virtual engagements across the continuum of care allowed staff to meet the needs of patients. Check it out to learn the key components for a smooth Virtual Visits rollout.
Valerie DeCamp, DNP, RN, A-GNP-C, NE-BC, Vice President of Clinical Integration and Chief Quality Officer, Southern Ohio Medical Center
With a strong focus on safety and quality, Southern Ohio Medical Center needed a solution to help them identify issues sooner and streamline patient care. For this reason, it made perfect sense to include MEDITECH's toolkits in their Expanse implementation. Check out this blog and learn more about the strategies SOMC used to gain results from toolkits in order to best serve their community.
TJ Temple, Executive Director of Information Technology, Ozarks Healthcare
For any healthcare organization, implementing a new EHR is a massive undertaking. When Ozarks Healthcare decided to move forward with a "one patient, one record" model, they gathered a number of lessons learned from the project. Read more for their list of takeaways and tips for a successful EHR implementation.
---
Want to make sure you don't miss anything from industry thought leaders in 2022? Click below to subscribe and join our community of over 3,000 readers!