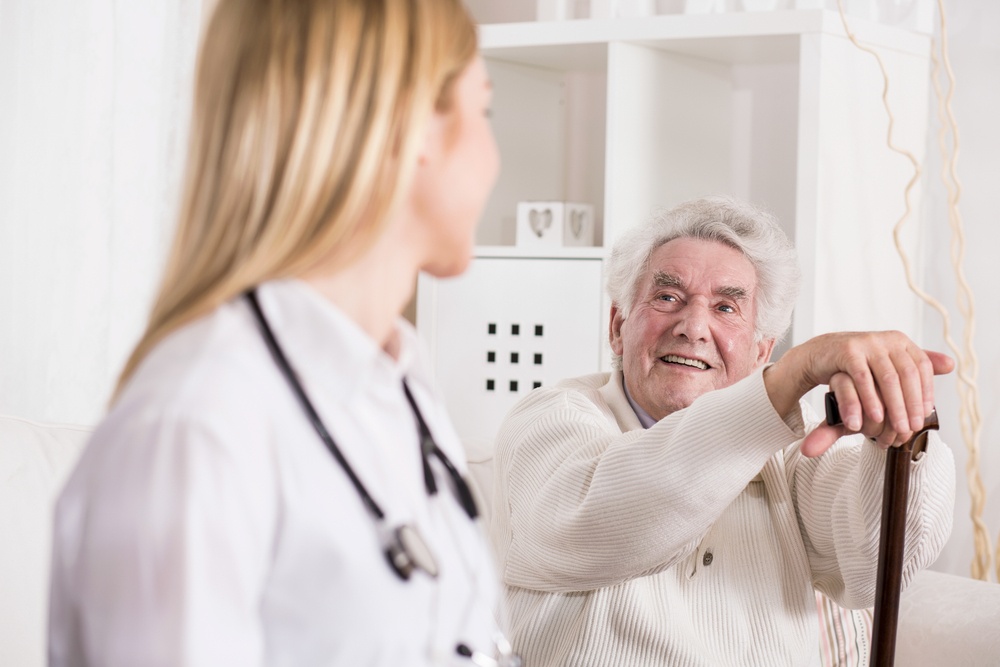 The transition into hospice care is a sensitive time for patients and their families. I've spent the entirety of my career working in one form of home care or another, including 28 years spent in various roles within home health and hospice.
Throughout these years, I've repeatedly heard hospice nurses express a need for more personalized care plans. All hospice care plans include symptom-based, clinical information, but when it comes to hospice planning, how do you document what matters most to the patient?
Hospice care contains some of the most personal moments in a patient's life. Restricting this care to a standard care plan comprised only of clinical goals makes the moment feel a bit detached from the patient and their family.
To this end, I created a patient-specific protocol called "What Matters Most," that is based on an individual patient's goals for care. Using this protocol, hospice care teams can document more personal information about what a patient wants to achieve during the time they have left.
For example, one clinical-related goal might list, "John wants to walk 50 feet," when actually, what John wants is to be able to walk with his wife to get the mail in the afternoon. With this new protocol, the revised goal would read: "John wants to walk with his wife to get the mail." Nurses can now create care plans that truly reflect each patient's wishes.
To accomplish this, I replaced the large "Hospice Care" protocol with a protocol separated by patient symptoms, and created two new protocols that included social services and spiritual care.
One of the new protocols is based on a patient's goals for their clinical care, which could be making sure that pain is controlled, while the other reflects what matters most to patients.
This new protocol lets providers view individuals outside of a clinical context, viewing them as people, not just patients. Providers can now document patient goals such as "I want to attend my granddaughter's wedding," or simply, "I want to die in my own home."
Reactions to this protocol from adopters has largely been positive: providers enjoy having more personalized care plans, and since this protocol is part of the care plan, their documentation times didn't increase.
In order for the "What Matters Most" protocol to be effective, providers need to take the time to speak with patients, getting to know them and discovering what it is they really want. From there, providers can feel empowered to enlist support from community partners and resources when necessary.
The new protocol gives nurses, social workers and chaplains the ability to chart community outreach on the record. The protocol guides providers to this space and gives them a place to document.
To fulfill these patient goals, hospice teams must work together to try and fulfill patient wishes. This requires the entire team to be on the same page. I've found that providers are accustomed to trying to ascertain patient goals--that's a buzzword in the healthcare industry right now. Yet these goals are usually more clinically focused, signaling to me that there's a disconnect between providers and their patients.
Considering the positive impact of this protocol on patients and their families, it's clear to me that we need to find more ways like this to tailor our care to reflect each hospice patient's unique wishes. Our EHRs need to be able to support new, mergeable protocols, meaning that in the system, the care needs and the goals are the same.
These merged protocols need to reflect patient symptoms, and goals for care that are patient-specific. When attempting to do this, it helps to have an EHR that is customizable, so that care plans can be built to have a narrower focus, then individualized after the content has merged.
This protocol is only a small step toward how we need to change hospice care. While the "What Matters Most" protocol fits the existing hospice model by encompassing the total care of the patient, it also requires providers to look beyond clinical factors, using all available resources to make the patient's journey better in any way possible.
Hospice care providers may not be able to guarantee more time for their patients, but it is within their power to ensure that patients are able to make the most of the time they do have. Most importantly, a protocol like this guarantees that an individual is able to move through the hospice environment without losing their sense of self.
At the end, maintaining this sense of self is ultimately "what matters most" to patients and their loved ones.
---
Download our Home Care Audit Guide Checklist for the tools you need to survive your next audit.