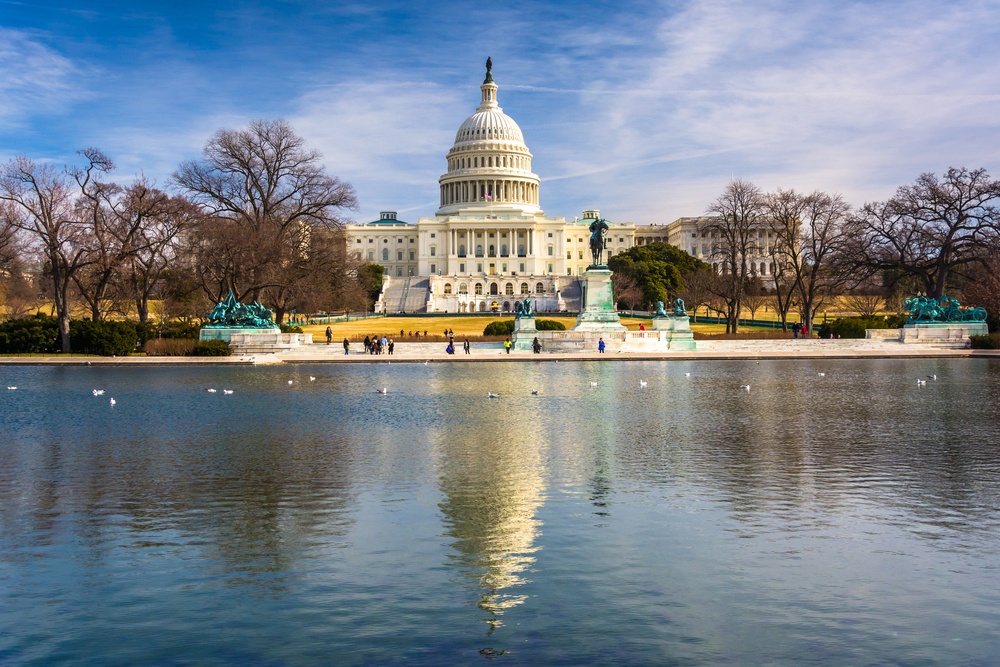 Developing standards for healthcare is nothing new — in fact, you could say the concept of identifying quality measures started in the early 17th century, when a Hungarian Doctor, Ignaz Semmelweis, championed handwashing in his clinic.
Dr. Semmelweis found that when doctors washed their hands, patients were healthier; but it wasn't until years later that handwashing gained the support to become common practice.
I like to remind myself how far the industry has evolved since those early days, through perseverance, new ideas, and occasionally good old-fashioned trial and error.
That evolution is also something I keep in mind when looking at a modern-day example of evolving healthcare standards: The proposed 2019 Quality Payment Program Year Three changes under MACRA.
Since its introduction in 2015, the Medicare Access and CHIP Reauthorization Act, or MACRA, has focused on two main areas in healthcare: quality and cost.
With the 2019 Medicare Physician Fee Schedule proposal, the Centers for Medicare & Medicaid Services (CMS) is taking a major evolutionary step toward directly addressing the cost part of the patient care equation.
The proposal also sets out standards for how providers apply for Merit-based Incentive Payment System (MIPS) adjustments, implement interoperability, qualify for reimbursement, and submit data for review.
Here are five areas where the 2019 rule poses the most significant changes for hospitals and practices:
1. More emphasis on cost
In 2019, the cost performance category is scheduled to increase to 15 percent of the overall MIPS score, up from 10 percent in 2018. Going forward, the cost category could increase to as high as 30 percent by 2022.
CMS is also adding eight episode-based measures to the cost performance category, five related to procedures like knee arthroplasty, routine cataract removal with IOL implantation, and screening/surveillance colonoscopy, and three others related to acute inpatient episodes including intracranial hemorrhage or cerebral infarction, and simple pneumonia with hospitalization.
All cost performance data is collected by CMS automatically through claims; clinicians and administrative staff will not have to take any additional steps to provide it.
2. Introduction of 'Promoting Interoperability'
Another proposal for 2019 is changing the name of the Advancing Care Information category to Promoting Interoperability, or PI — but the shift in this category is more than just a new title.
Under the proposal, providers must bring their electronic health record systems up to 2015 Edition Certified Electronic Health Record Technology (CEHRT) standards. In addition, the "base score" concept would be removed, and more stringent benchmarks for what meets the CMS requirements for interoperability would make it more difficult to earn points under MIPS.
This change represents a complete overhaul of Meaningful Use (MU), with some Stage 3 measures being eliminated and others being introduced for 2019.
3. Expanding who is qualified for reimbursement — and who's exempt from reporting
A number of practitioners are being added to the CMS list of providers who could qualify for reimbursement. The list includes physical therapists, occupational therapists, clinical social workers, and clinical psychologists.
The 2019 proposal also expands the low-volume threshold — that is, the number of patients or amount of income that sets the benchmarks for MIPS reporting — to exempt practices that deliver 200 or fewer covered professional services under the Physician Fee Schedule (PFS).
4. Reducing the length of reporting
After more than 50 provider groups petitioned CMS to cut the reporting period from a full calendar year to 90 days, the agency responded by including that change in the 2019 proposal.
The decision aligns with CMS's stated goal of "prioritizing patients over paperwork," and makes it easier for administrative staff to accomplish their reporting requirements.
5. Addressing the opioid crisis
While this proposal is connected to the new PI standards, it's worth taking a closer look at how CMS is building on its existing requirements for electronic prescribing of controlled substances to address the ongoing opioid crisis.
New for 2019, providers would be required to have a CEHRT that can query a patient's prescription history through a Prescription Drug Monitoring Program, and to incorporate an opioid treatment agreement between the patient and provider into the CEHRT. CMS is also seeking clinician feedback on what the treatment agreement might include — so far, the agency says it's not recommending a standardized document or defining the requirements for what could qualify as a treatment agreement.
How to comment and find more information
As required under MACRA, CMS is accepting public comments via the Federal Register on the 2019 proposal through Sept. 10, with the final rule expected in November and the new standards going into effect on Jan. 1, 2019. CMS has also created a Quality Payment Program website providing detailed information about the changes from 2017 to 2018, and links to the 2019 proposed rule and resource library.
We've come a long way since Dr. Semmelweis identified the benefits of handwashing when finding quality outcomes for out patients, and the way improvements are measured in healthcare continues to evolve.
As providers, you have a unique opportunity to add your voice to the conversation about that evolution — be sure to take advantage of it!
---
Learn how MEDITECH can help you prepare for the new MACRA interoperability standards.