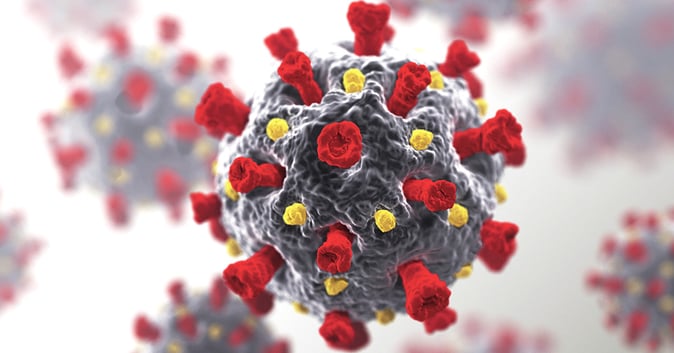 Even as the COVID-19 pandemic has changed so many aspects of life one thing has remained: The dedication and creativity of healthcare professionals to respond to the ongoing threat and continue to provide care for their patients.MEDITECH stands with medical providers in combating the virus, and we continue to provide technology that supports clinical decision-making and improves patient safety, such as Virtual Visits and our new Business and Clinical Analytics dashboards.

We also support our customers and partners who have developed new tools to combat the virus amidst this unprecedented challenge, and we are proud to share their stories.

Here are five blogs that offer unique perspectives on COVID-19, from the clinic floor to the C-suite:

1. Reflections from the frontlines: combating COVID-19 in Boston and NYC, by Terrance Lee, MD, MPH, Beth Israel Deaconess community hospitals, Beth Israel Lahey Health


As CMIO of Beth Israel Deaconess community hospitals, Dr. Terrance Lee has worked on numerous initiatives in response to the pandemic, from symptom screening to dashboards to telehealth. An emergency physician, Lee also volunteered to work in Boston and New York City, eventually contracting COVID-19 himself.

While in quarantine, Lee continued his work with colleagues in the Beth Israel Lahey Health network to track patient volumes and outcomes and to launch new telehealth services.

Read Lee's blog for his story, and follow his latest updates on Twitter.

2. Healthcare organizations implement remote testing in light of COVID-19, by Doug Kanis, DO, Pella Regional Medical Center

From the earliest days of the outbreak, safe, fast and accurate testing has been a priority for providers and patients. In this blog, Dr. Doug Kanis reviews how several MEDITECH customers accelerated testing, improved their COVID-19 readiness, and created remote drive-thru testing sites to reduce the number of patients visiting Emergency Departments

Want to learn more about optimizing a drive-thru testing site? Read MEDITECH's COVID-19 Drive-Thru Workflow Guide (customer login required)

3. Health IT crisis and disaster planning recommendations for COVID-19, by Peyman Zand, Vice President of Advisory Services, CereCore

Although hospitals typically have IT crisis and disaster recovery plans, CereCore's Peyman Zand explains that the pandemic is testing them to an entirely new degree.

From establishing a command and control center to expanding patient communication to providing at-the-elbow support for providers in critical areas of the hospital, Zand offers best practices and resources that organizations can use to assess and improve their COVID-19 readiness.

4. Staying up-to-date on clinical terminology during COVID-19, by IMO (Intelligent Medical Objects)

In addition to the challenge of a new virus, frontline providers also faced another obstacle: The lack of standardized coding and the rapid evolution of scientific understanding of the novel virus made it difficult for clinicians to properly document cases.

Starting in January, IMO released a batch of 15 clinical terms and has continued to develop standardized, clinician-friendly terminology so providers can document their exposed, symptomatic, or diagnosed patients.

And with the hope of vaccines on the horizon, IMO is currently working on standardized terminology around vaccine contraindications and availability.

5. Mitigating risk and managing response to COVID-19, by Lee Howard, Vice President of Client Services, Forward Advantage

In this blog, Lee Howard explains that hospitals don't have to be vulnerable to the unique threats posed by COVID-19, including infections among providers and misinformation spread by cyberattacks.

Using resources such as single sign-on (SSO) and advanced reporting, organizations can track user and machine-specific digital identity events to more accurately identify providers potentially exposed to COVID-19, and to create a touchless environment where providers can use their badge to sign in and out of hospital workstations.

Howard also explains how organizations can improve their security practices to resist cyberattacks, which are on the rise amid the outbreak — check out his blog to learn more.
---
Visit our COVID-19 resource page and see how MEDITECH is supporting healthcare organizations during the pandemic.